Jojoba oil is extracted from the seeds of Simmondsia Chinesis shrub. It has a dense consistency and light yellow colour. It is used in food and cosmetic industries. Interestingly, it is an edible but indigestible oil. Its structure is similar to the structure of sebum produced by sebaceous glands located in human skin. Therefore, it is used in body, face and hair care.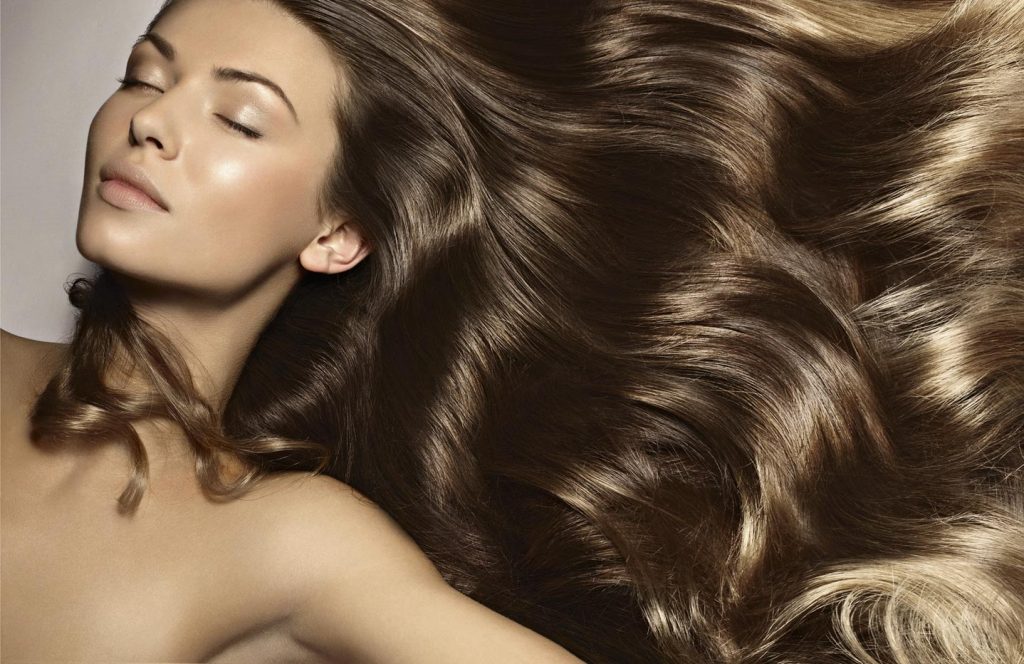 What does jojoba oil contain? It consists of vitamins A and E, squalane, saturated and unsaturated fatty acids. These ingredients keep your skin and hair in proper condition. It is recommended for all skin and hair types, including medium and high porosity hair. Jojoba oil is used in production of moisturising make-up removers. Do you know that jojoba oil is a very good perfume carrier? It has a neutral scent and emphasizes the aroma of other components. Moreover, it extends the durability of other oils. Jojoba oil is non-irritating and non-comedogenic.
What are the qualities of jojoba oil? The product contains natural sunscreen SPF 4. It saves hair and scalp from the action of UV radiation, impurities and other harmful factors. The oil protects from heat produced by hairstyling tools. Jojoba oil stops hair loss, strengthens hair bulbs and enhances hair growth. It repairs split ends, deeply moisturises and nourishes, prevents premature hair greying, fights off free radicals which make the scalp grow old faster. Jojoba oil smooths your strands, makes detangling and styling easier. It delivers resilience and bounce, controls the work of sebaceous glands, decreases sebum production and helps to get rid of dandruff.
How to use jojoba oil? There's nothing easier. The cosmetic can be applied to dry or wet hair. You want your hair to be smooth, bouncy and shiny? Apply jojoba oil to dry strands. Massage a small amount of the product in your scalp and hair. Massage the scalp during the application to improve blood supply in the skin and speed up the absorption of the oil's ingredients. Wrap your head with a towel or put on a shower cap. After more or less 30 minutes, wash your hair thoroughly and let it air-dry. If you leave the oil overnight, you will achieve the best effects. Do the treatment once or twice a week. You may as well apply jojoba oil onto clean and wet hair. Rub a small amount of the cosmetic in your strands, then blow-dry and style as always.
Hot to make a lavender mist based on jojoba oil? You already know that jojoba oil is an excellent perfume carrier. Make use of it and prepare your own hair perfume or mist. Not only will you perfume your hair but also provide it with nourishment and moisture. Prepare lavender water. Pour dried flowers with boiling water and leave the mixture for several hours. Drain the flowers and pour the water into an atomiser bottle. Add some jojoba oil and mix well. You can use DIY hair mist as often as you like.